Sunday classes are in recess for the summer, and start back on September 11 at 9:00 AM
The Story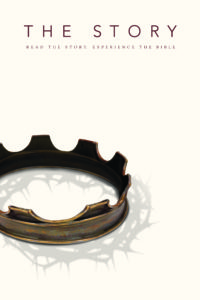 Have you ever wondered how the stories of the Bible fit together? Have your ever intended to read the Bible front-to-back and got stuck?
Beginning Sunday, September 11, the entire Parish is invited to explore The Story together. Through 31 weeks we will follow the major stories of the Bible chronologically from Genesis to Revelation.
It's a story of love and faithfulness, of treachery and deceit, of grace and forgiveness. It's the story of the salvation of God's people by the faithful acts of a loving Creator.
Editions of The Story for all ages are available in the Silver Lion.
We hope you will join us!