Clergy
Robert M. Corley, Rector
For inquires of a ministerial nature, or for information about Christian education classes, youth and adult confirmation, baptism, weddings and funerals, contact Father Bob directly by contacting us or by calling the Parish Office at 972-253-7124.
Nicole Foster, Director of Christian Formation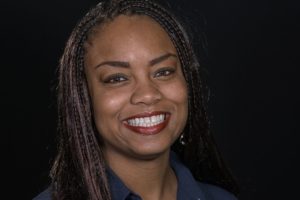 Nicole Foster serves as the Director of Christian Formation overseeing education for discipleship. She is currently pursuing a Doctorate of Ministry from Trinity School for Ministry in Ambridge, PA. She graduated from Southern Methodist University with a B.A. in History and earned an M.Div. from Redeemer Theological Seminary in Dallas, TX. Nicole worked as a high school teacher within the Dallas Independent School District and currently serves on the board for Trinity Abbey in Houston, TX.

Vestry
At the head of Saint Mark's lay leadership is the Vestry, the elected group of leaders responsible for all church matters not ecclesiastical. The vestry meets regularly to review monthly operational expenses of the church, receive and review reports from various committees, plan and authorize capital improvement projects, and attend to concerns within the parish.
Saint Mark's Vestry consists of six members who also serve as greeters for all services:
Jane Gardner, Senior Warden
Jerry Bryson, Junior Warden
Sarah Tate, Treasurer
Robert Nelson, Clerk
Humphrey Chavunduka
Dee Mullinax
George Watson
Convention Delegates
Lorraine Mundangapfupfu
Tina Walsh
Staff
Frank Christman, Organist / Choir Master

Carla Wallace, Parish Administrator