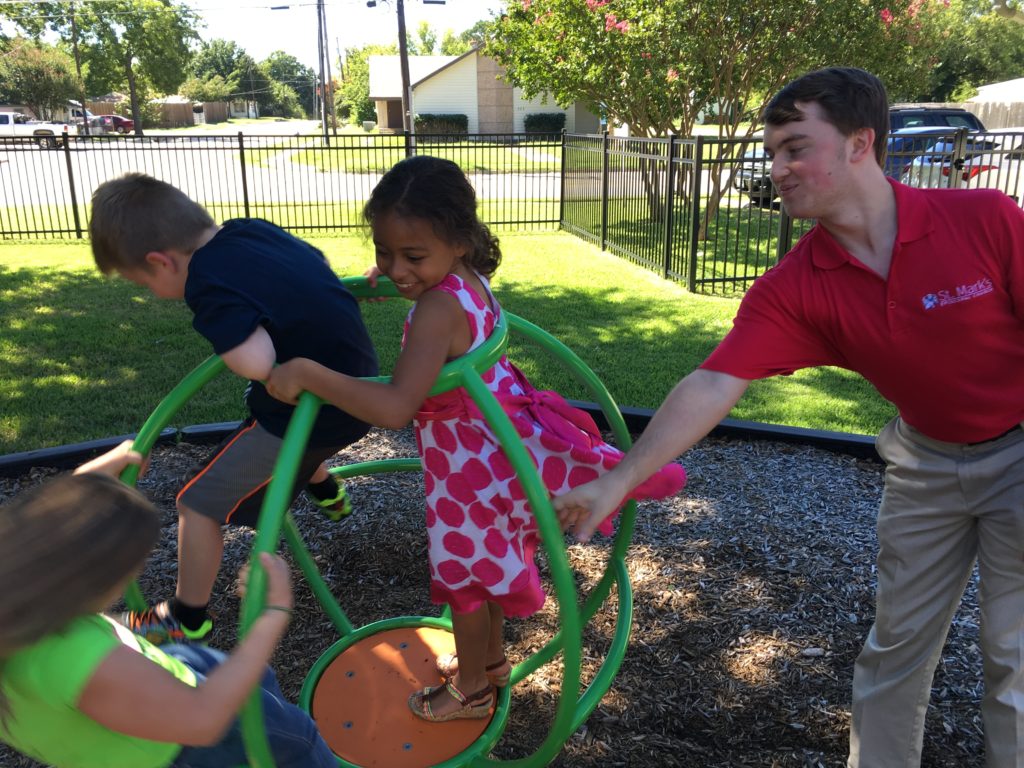 Nursery
Childcare is available for babies and toddlers during Sunday School Hour (9:00AM) and Worship Service (10:00AM) on Sundays.
Sunday School
Sundays 9:00AM in Education Building
Godly Play: (Pre-School – Kindergarten) Rooted in story, liturgy, and discovery, Godly Play is a biblical curriculum designed for children, helping them seek and find the mystery of God's presence.
Children: (1st grade – 5th grade)
Youth: (6th grade – 12th grade)
Summer 2017
Summer Nights @St. Mark's: Coming in the Summer of 2017, St. Mark's will join with the community  and host evening events for youth from all over Irving and beyond for snacks and field games.