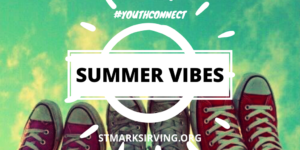 Summer Vibes: Youth Connect
Youth going into the 6th-12th grades for the Fall of 2017 are invited to join us for "Summer Vibes" at St. Mark's! Have them come out and enjoy food, field games, and new friends from 6:30PM -8:00PM this summer on the following nights:
6/11, 6/25, 7/9, 7/23, 8/6, & 8/20
Medical and Media Release Form
Nursery
Childcare is available for babies and toddlers during Sunday School Hour (9:00AM) and Worship Service (10:00AM) on Sundays.
Sunday School
Sunday classes are in recess for the summer, and start back on September 10 at 9:00 AM
Coming Fall of 2017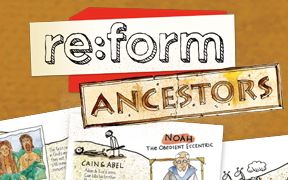 re:form Ancestors is a youth Bible study that helps students get to know personalities from the Old and New Testaments, encouraging youth to see the similarities between themselves and their faith ancestors. This study is for both Children and Youth Sunday School.
Godly Play: (Pre-School – Kindergarten) Rooted in story, liturgy, and discovery, Godly Play is a biblical curriculum designed for children, helping them seek and find the mystery of God's presence.
Children: (1st grade – 5th grade)
Youth: (6th grade – 12th grade)